Human Threads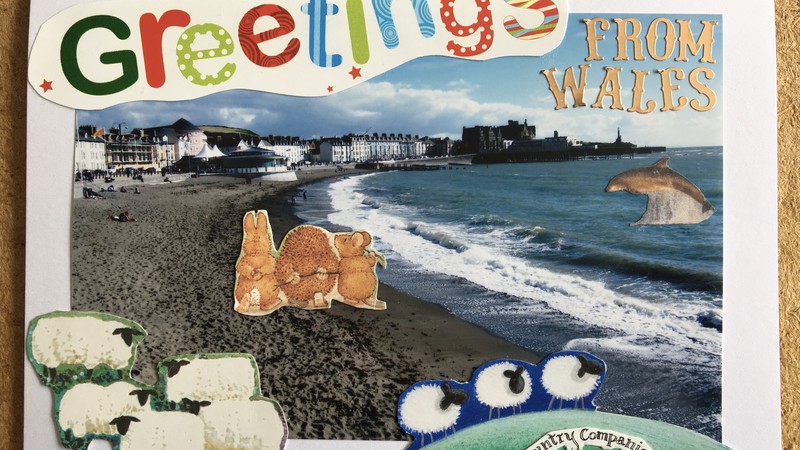 Client: Ceredigion Museum
Project type: Experience
Human Threads was an exhibition that blended historical artefacts with online and offline interactive digital experiences.
The idea was to bring together physical threads, in the form of intricately woven textiles from the museum's collection, with story threads gathered from the local community. The latter took the form of mixed-media submissions from individuals exploring their thoughts and feelings during the Covid lockdown period. People submitted videos, photographs, poems and audio pieces.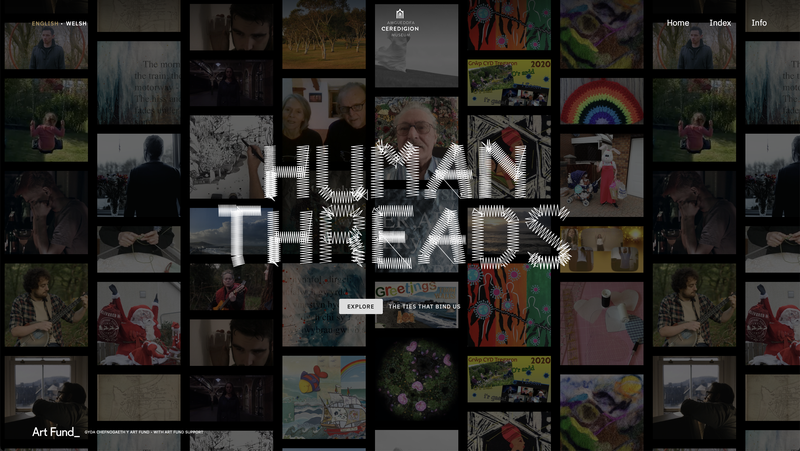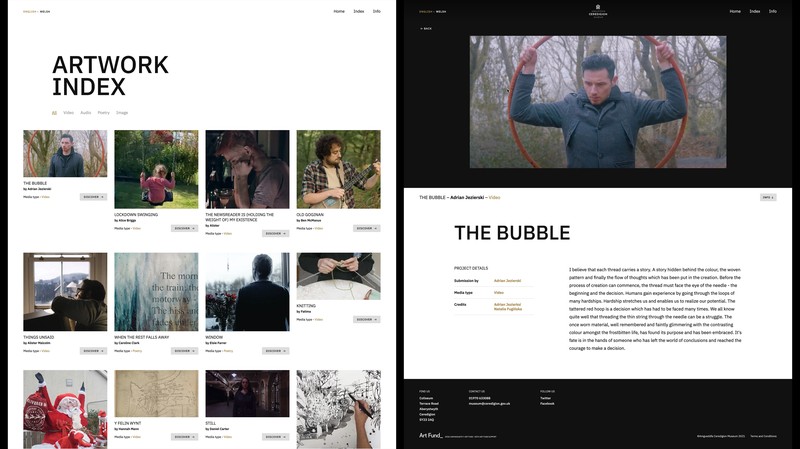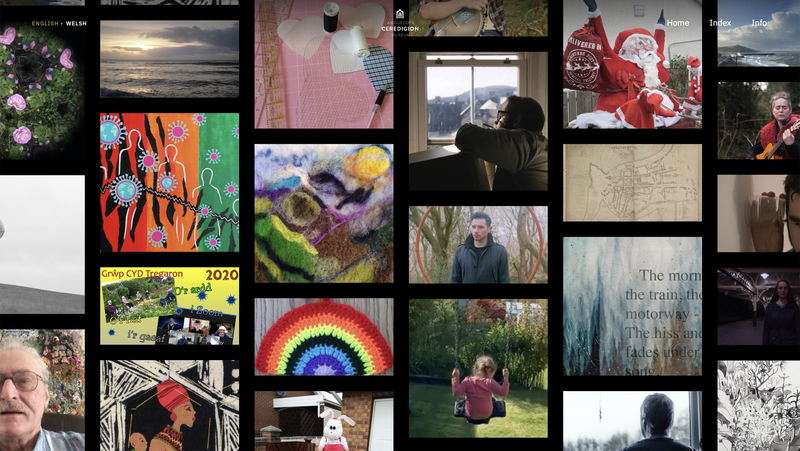 To bring the submissions to life in the museum, we created an immersive digital installation using projectors, ultrasound proximity sensors and personal sound capsules. We created a custom realtime projection-mapping system that would respond to people's position within the gallery space. Four trigger zones allowed users to activate individual pieces that would then play out with audio delivered through the personal sound capsules located overhead.
For people not able to attend the exhibition in-person, we created a bi-lingual online version of the experience. This allowed users to explore the pieces using an infinitely scrolling interactive tapestry. Alternatively, users could use the index view which allowed them to find pieces using tags and filters.
Technologies and tools used included Next.js, Javascript, Google Sheets API, After Effects, Arduino, and Web Serial.